Dry Cleaning
COVID19 we CAN now accept Dry Cleaning however not Household goods.
Please bring your items pre-packaged.  Dry Clean bags are available for £0.00 within The Emporium if you don't have one
 Time Scale, during this time Enhance are collecting and delivering once a week being Tuesday Mornings.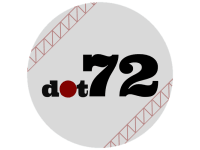 We are Agents for Enhance Dry Cleaning.  Our pick up and drop of days are Wednesdays and Fridays, the best day to leave your order is on a Tuesday or a Thursday to ensure pickup on Wednesday and Friday.
PRICES
SUITS
2 Piece £14.99
3 Piece £11.99
Jacket Only £ 8.99
Waistcoat £ 5.49
Tie £ 3.99
OUTSIDE WEAR
Jacket £ 8.99
Full Length Coat/Parka £11.99
Child's Coat £ 4.99
Woollens £ 5.99
DRESSES
Day Dress £ 9.99
Skirt £ 6.99
Pleated Skirt £ 8.99
Blouse £ 4.49
Evening Dress £19.99
Wedding Dress From £59.99
Please bring all orders pre-packaged.
We cannot accept heavily soiled orders as our shop is too small to store safely before collection.